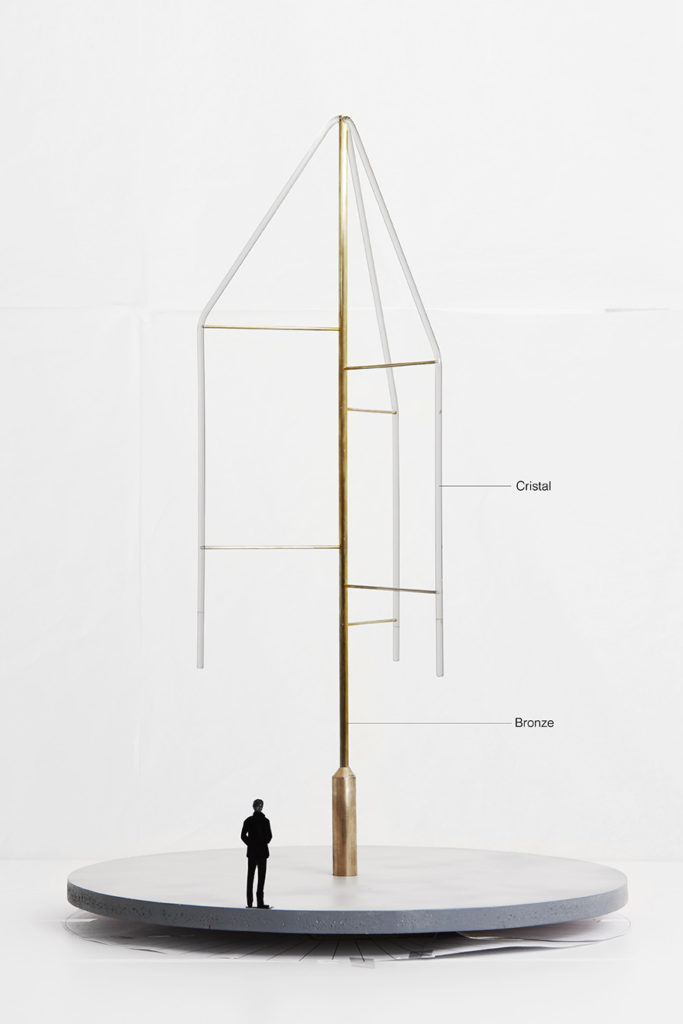 Paris, March 2019: The City of Paris has today announced that six fountains, designed by Ronan & Erwan Bouroullec, will be installed on the Champs-Elysées and officially unveiled on March 21. The fountains, which feature 3,060 crystals in total, were manufactured in close collaboration with Swarovski's engineering team in Austria and are the first permanent outdoor installation featuring Swarovski crystals in the public sphere.
Ronan & Erwan Bouroullec were commissioned by the Fonds Pour Paris (the Paris Foundation) to create the six fountains that will sit on newly renovated basins, originally created in the 19th century, on the Champs-Elysées roundabout between Place de la Concorde and the Arc de Triomphe. Each fountain consists of a central mast in bronze which supports 258 custom-made Swarovski crystal elements illuminated by LEDs. The set gently rotates, shining like a moving chandelier with different light moods by day and by night, and is accompanied by waterfalls running through the crystals to create ever-changing effects.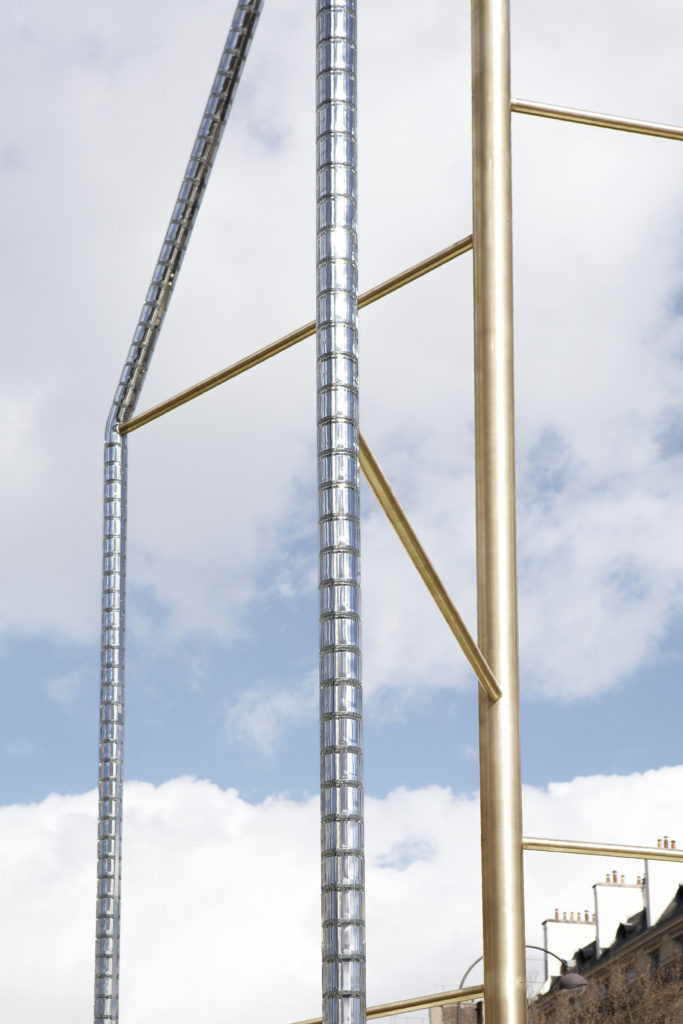 This is the first project by the Fonds Pour Paris, created in 2015 to restore and enliven Parisian heritage through contemporary art, and supported by the fund's patrons. A total of three years of development, 40 companies and 250 people went into the design and production of the fountains, which are jewels of technology comparable to most complex creations of the aviation or watchmaking industries.
Ronan & Erwan Bouroullec have strived to achieve a design balance between the monumental fountain structure and the delicacy of its composition and materials. The fountains' geometry aligns with the height of surrounding trees to subtly merge into the urban landscape while paying respect to
its historical setting.
This is the first time Swarovski crystals have been used for a permanent outdoor installation in a public space. The company's technical experts worked in close collaboration with the Bouroullec brothers to successfully combine the custom cut crystals with LEDs in a technically complex process that required a new patent.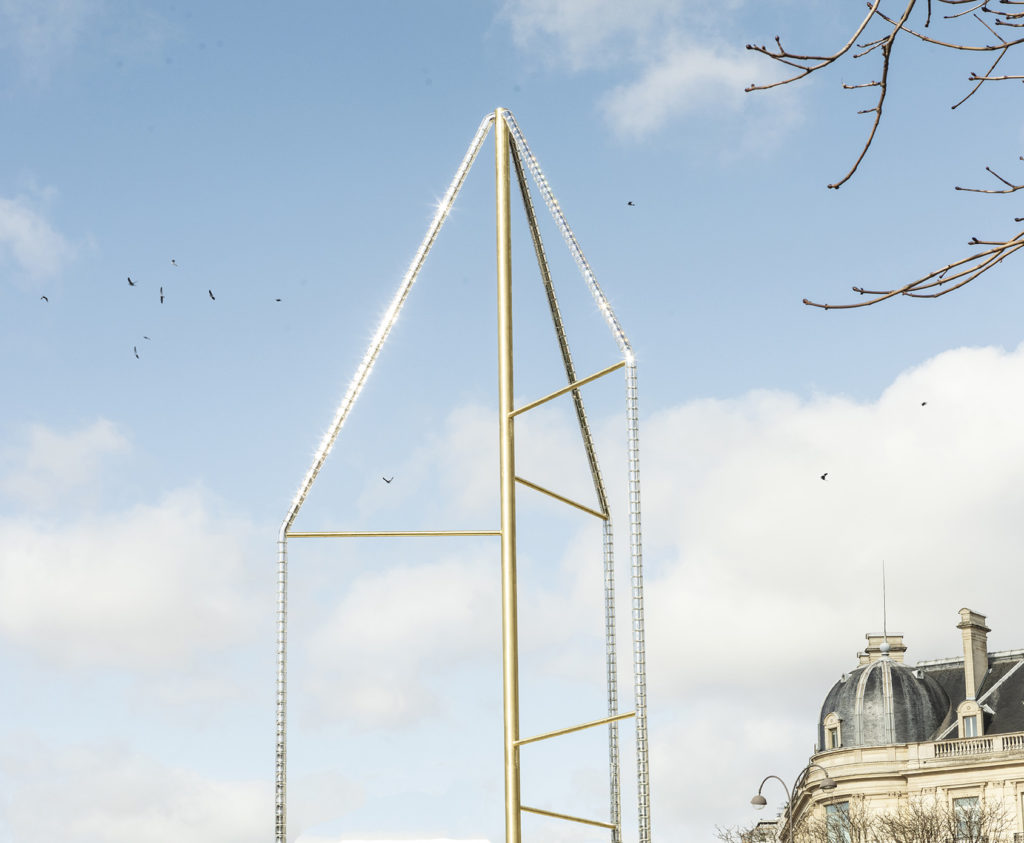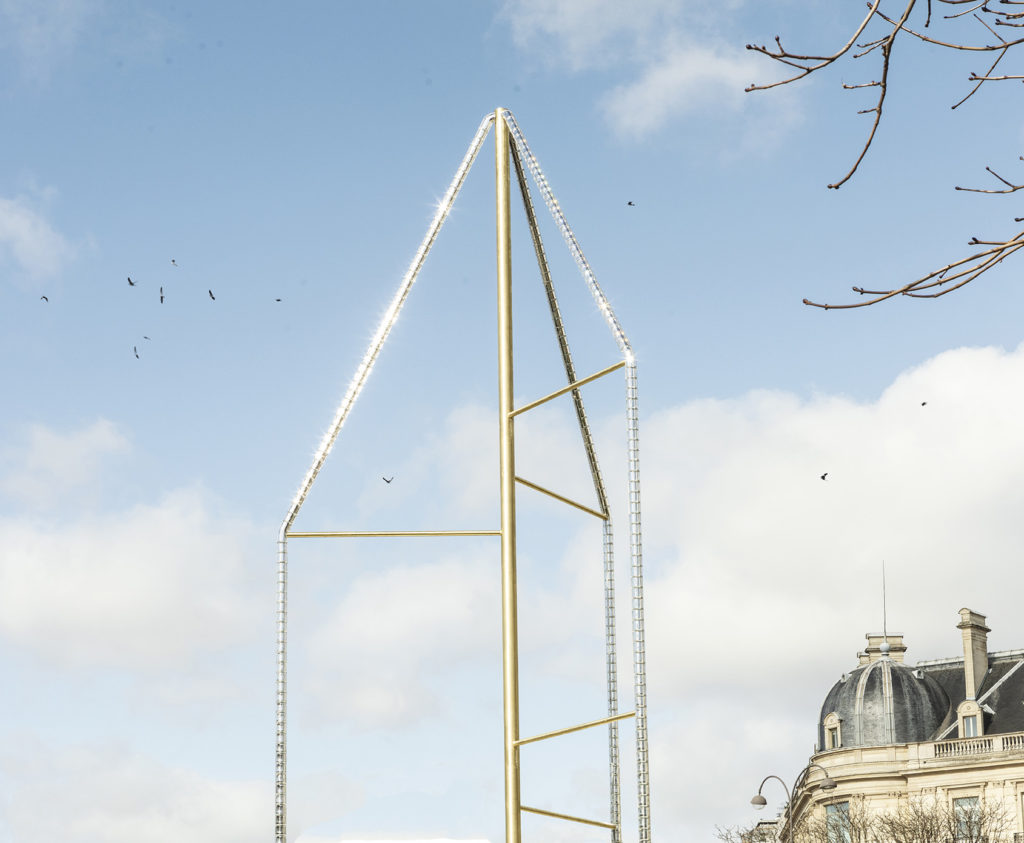 A key challenge in the Ronan & Erwan Bouroullec design was to connect the crystals without any visible components, so they appear to be floating. A new support structure was developed by
Swarovski to realize this design vision, and to also allow for quick maintenance access to the LEDs and the crystals. For each fountain, Swarovski has incorporated 60 meters of LED strips with a total light output of 50,000 lumens (517 watts), making the fountains very energy efficient and sustainable.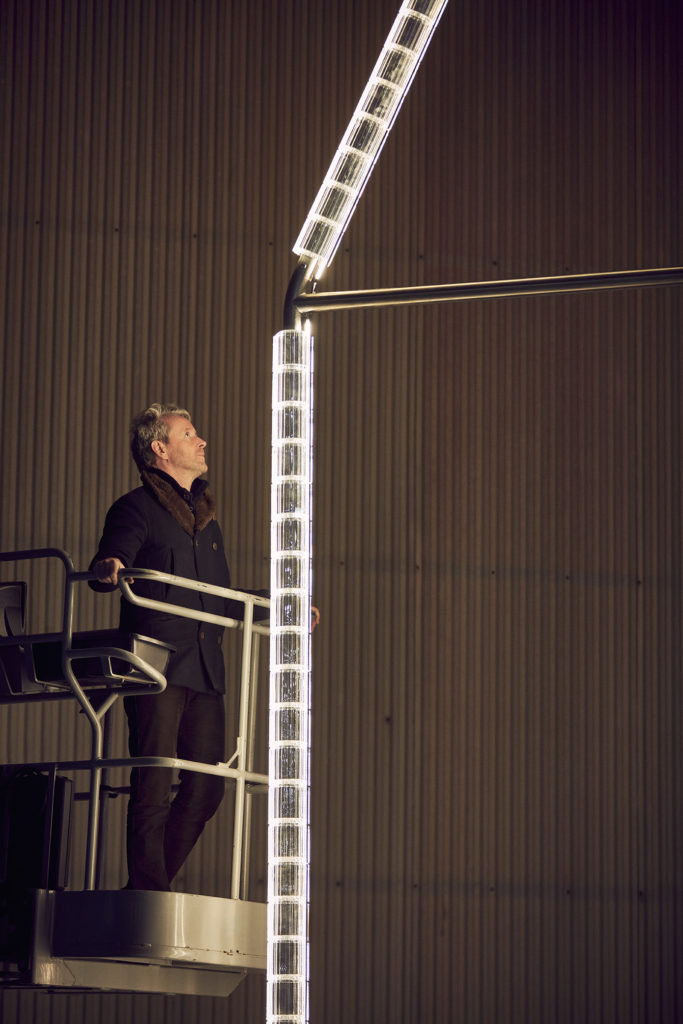 Ronan Bouroullec commented: "For this project, it was important for us to stay in keeping with historical tradition by choosing crystal, a material that similar to the one that was already found in the previous fountains on the Champs-Elysées, the glass. We worked with Swarovski and their design office to combine crystal and light in a discreet and innovative luminous device. In this instance, crystal is like a living substance; its perception shifts with the changing light of day and over the course of the seasons. At night, the crystal diffuses a soft light. Swarovski's technical expertise also allowed us to design a crystal that would withstand harsh weather conditions and environmental changes due to its composition and mode of assembly."
Nadja Swarovski, Member of the Swarovski Executive Board, commented: "We are delighted to collaborate with our longstanding creative partners Ronan and Erwan Bouroullec on this innovative design project for the people of Paris and its many visitors from around the world. A visually stunning commission in an iconic location, these fountains incorporate hundreds of Swarovski crystals using patented new techniques and technologies which will help them to shine bright for many decades to come."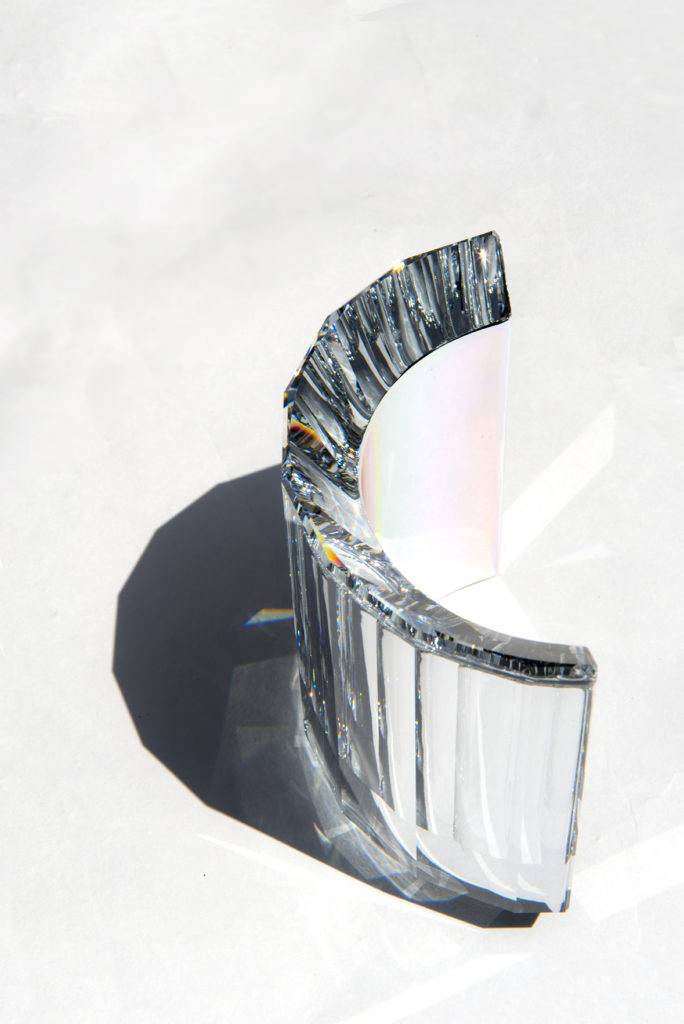 Ronan & Erwan Bouroullec' relationship with Swarovski dates back to their creative collaboration on the Swarovski Crystal Palace project in 2007 when they were commissioned by Nadja Swarovski to re-interpret the traditional chandelier. 'Caillou', a single large crystal containing an LED and a mirrored surface to encourage refraction of the light from the crystal, was first resented during Salone del Mobile in Milan.
More recently, Swarovski collaborated with Ronan & Erwan Bouroullec for a commission at the Palace of Versailles in 2013, to create the Gabriel Chandelier. Made of 550 modules of Swarovski crystal on four strings, and the result of three years of research and development, the chandelier was the first permanent contemporary installation at Versailles.